PHOTO: McGovern Announces $96K for Ware Fire Department
WARE, MA – Today Congressman Jim McGovern (MA-02) announced that the U.S. Department of Homeland Security (DHS) has awarded the Ware Fire Department $96,572 through an Operations and Safety Grant. The new federal funding will support the purchase of essential protective equipment for Ware firefighters.
"Keeping our community safe starts with strong investments in our first responders," Congressman McGovern said. "I am grateful to FEMA for this essential funding and to the Ware firefighters and their families for the sacrifices they make to help keep all of us safe. The $96,572 in funding will help the Ware Fire Department to buy the protective equipment they need as they continue to serve our community. I was proud to join Senator Gobi and Town Manager Beckley to thank Chief Coulombe for his leadership and all that our firefighters do every day to protect our families."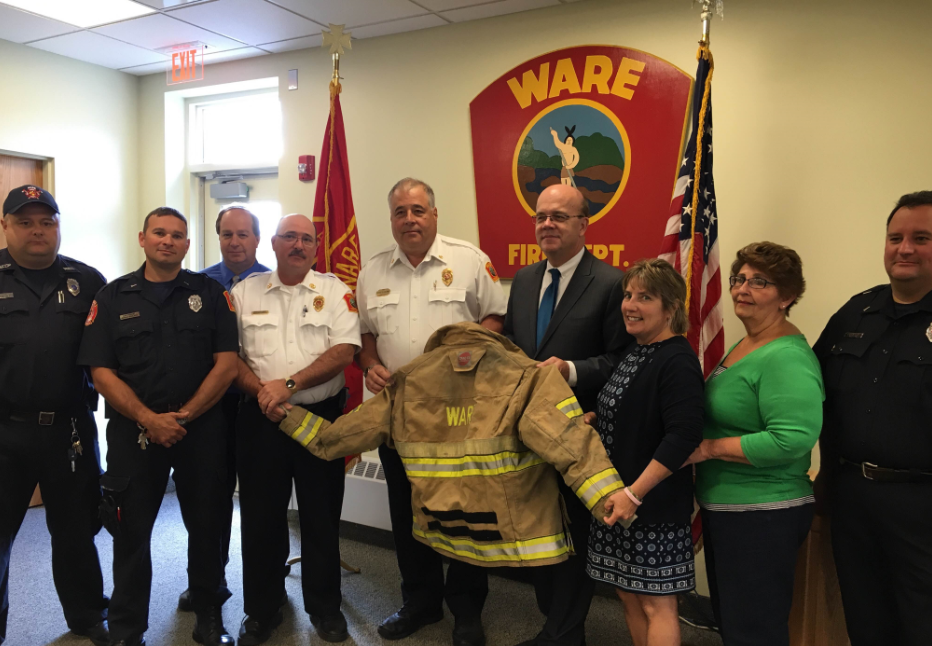 CAPTION: Joining Congressman McGovern today in celebrating the federal funding for Ware firefighters were Ware Fire Chief Thomas Coulombe, State Senator Anne Gobi, Ware Town Manager Stuart Beckley, Ware Firefighters, and Ware Fire Department staff.
###