PHOTOS: McGovern Highlights Growth and Success of Worcester Regional Airport with Visit to Newly Opened Aircraft Fire Station
WORCESTER, MA – Today, Congressman Jim McGovern (MA-02) joined Massport and Worcester Regional Airport officials for a tour of the recently-opened and newly renovated Aircraft Rescue and Fire Fighting (ARFF) station and a tour of aircraft. Congressman McGovern then joined a roundtable with local officials to discuss the station and the airport's role in growing the Worcester economy. See photos below.
"It's clear that Massport and Worcester Regional Airport are playing a leading role in growing our region's economy," Congressman McGovern said. "Bringing federal dollars back to Worcester has been a top priority for me and I am pleased we were able to secure the funding that made the renovation of this station possible.
"We have seen a strong revitalization of the airport in recent years. As it continues to grow, the airport is making it easier for our community to travel and has already pumped roughly $350 million into our economy," McGovern added. "This is just the beginning and I look forward to working with Massport and our local leaders to support the airport's continued growth and success."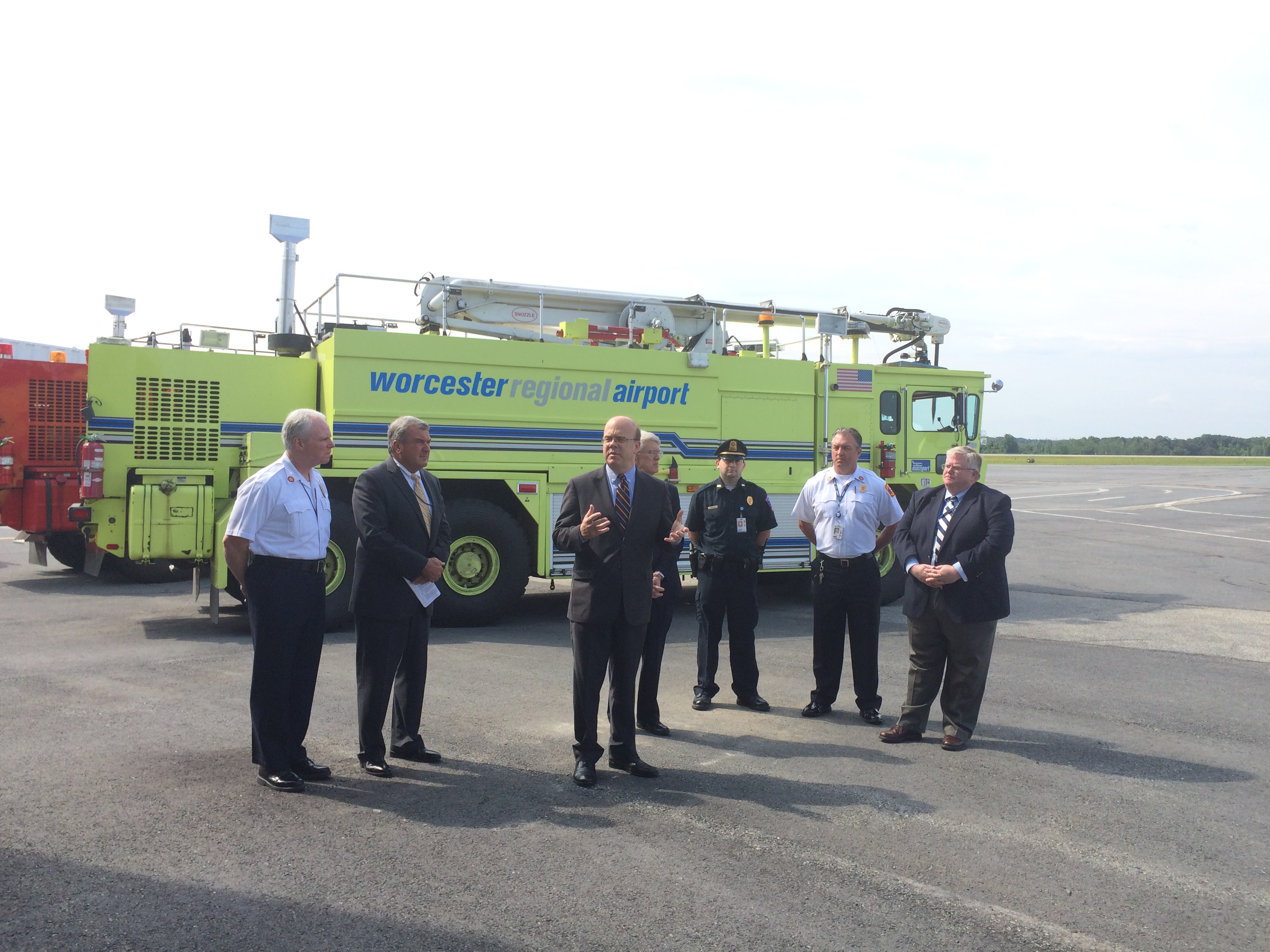 Congressman McGovern has been a leading champion of the Worcester Airport's recent revitalization and helped to secure $3 million in funding from the Federal Aviation Administration (FAA) for the airport's Aircraft Rescue and Fire Fighting (ARFF) station.
Joining Congressman McGovern at today's event were Tom Glynn, Massport CEO; Ed Freni, Massport Director of Aviation; Robert Donahue, Massport Fire Rescue Chief; Andy Davis, Worcester Airport Director; Rich Bessom, Massport Program Manager – Horizontal Projects; Jon Pope, Massport Program Manager – Aviation; and John Goglia, former National Transportation Safety Board member.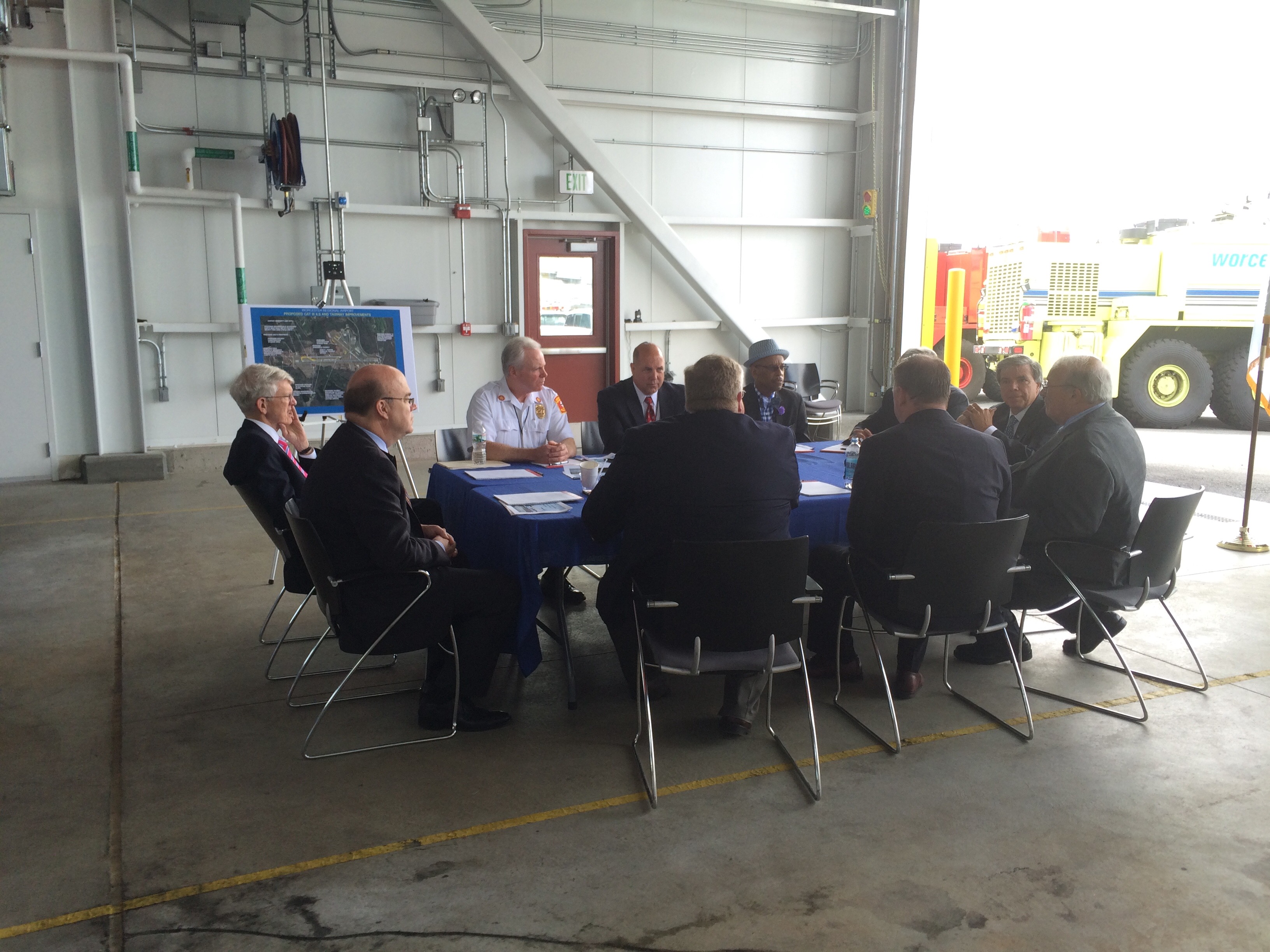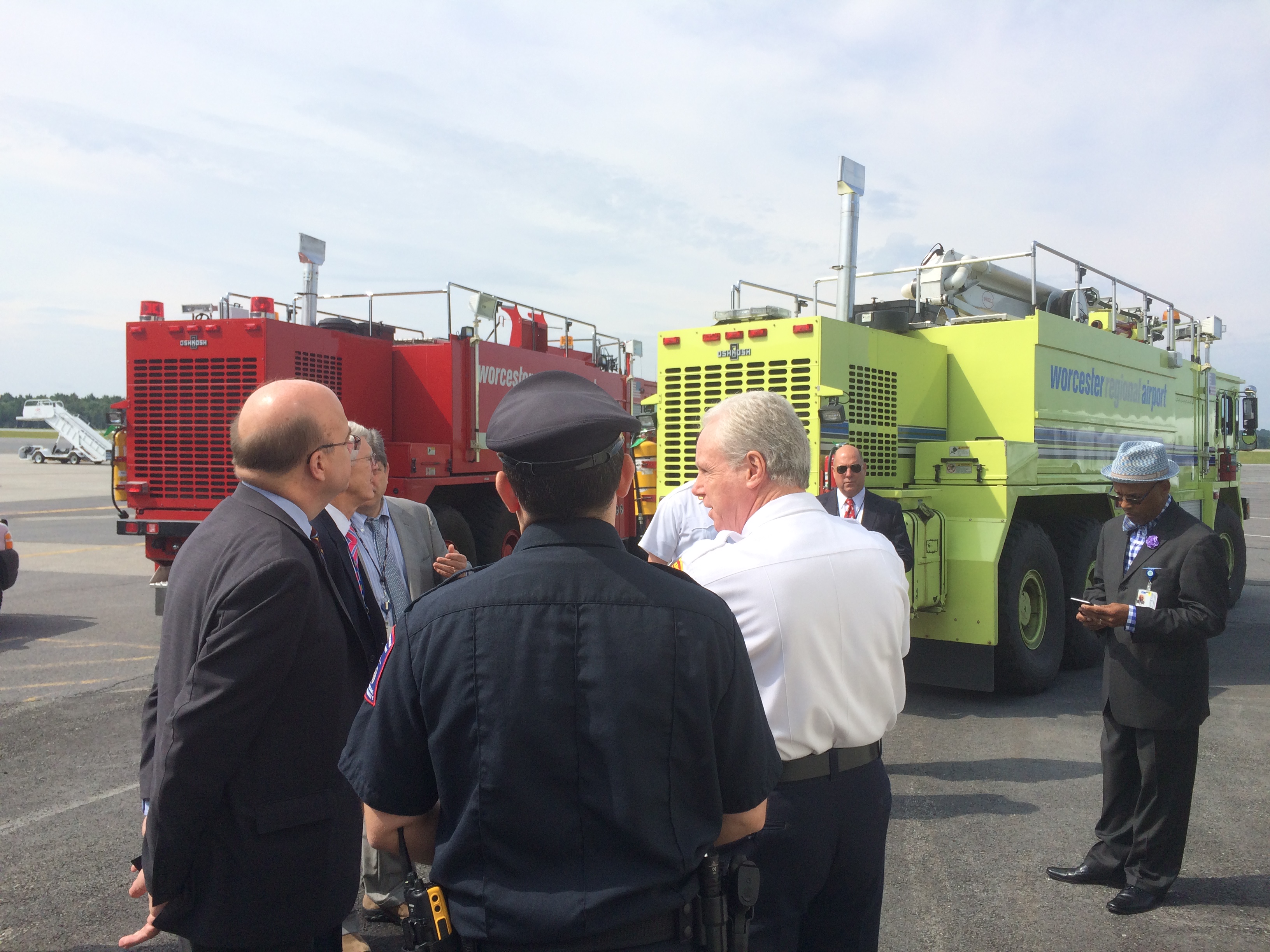 ###