We all know how broken our system is. Even my own family has had to fight with insurance providers and stress out over whether or not certain treatments and scans will be covered. And millions and millions of people have this exact experience every single day. The bottom line is all we want a health care system that puts people over profits. Here are some of my priorities to make sure every person in this country has the care they need and deserve:
Medicare For All
I am proud that as Chairman of the Rules Committee, I'm proud that we held the very first ever hearing on Medicare for All every in Congress ever. Because the truth is that we are all just one diagnosis away from bankruptcy. And in the United States of America, that is unacceptable and should be a crime. It is not radical to say that a person shouldn't die because they can't afford medicine. And it is not radical to say that your net worth shouldn't determine how long you live.
Passing the Inflation Reduction Act
I was proud to vote yes on President Biden's Inflation Reduction Act, which capped the cost of insulin at $35 and allows Medicare to negotiate the price of the costliest drugs and pass savings along to beneficiaries. It's high time these drug companies are stopped from ripping people off.
Fighting for Reproductive Care
I believe reproductive care is health care. When the Supreme Court overturned Roe v. Wade, it ripped away a woman's right to make her own health care decisions. Because of this ruling, American women today have fewer rights than their mothers. And some Republican lawmakers are even plotting a nationwide ban to criminalize abortion in every state—including here in Massachusetts. I will not stand by and allow this to happen. My colleagues and I have introduced crucial legislation such as the Women's Health Protection Act, Abortion is Health Care Everywhere Act, Ensuring Women's Right to Reproductive Freedom Act, and the Equal Access to Abortion Coverage in Health Act—and we will continue fighting until they are the law of the land.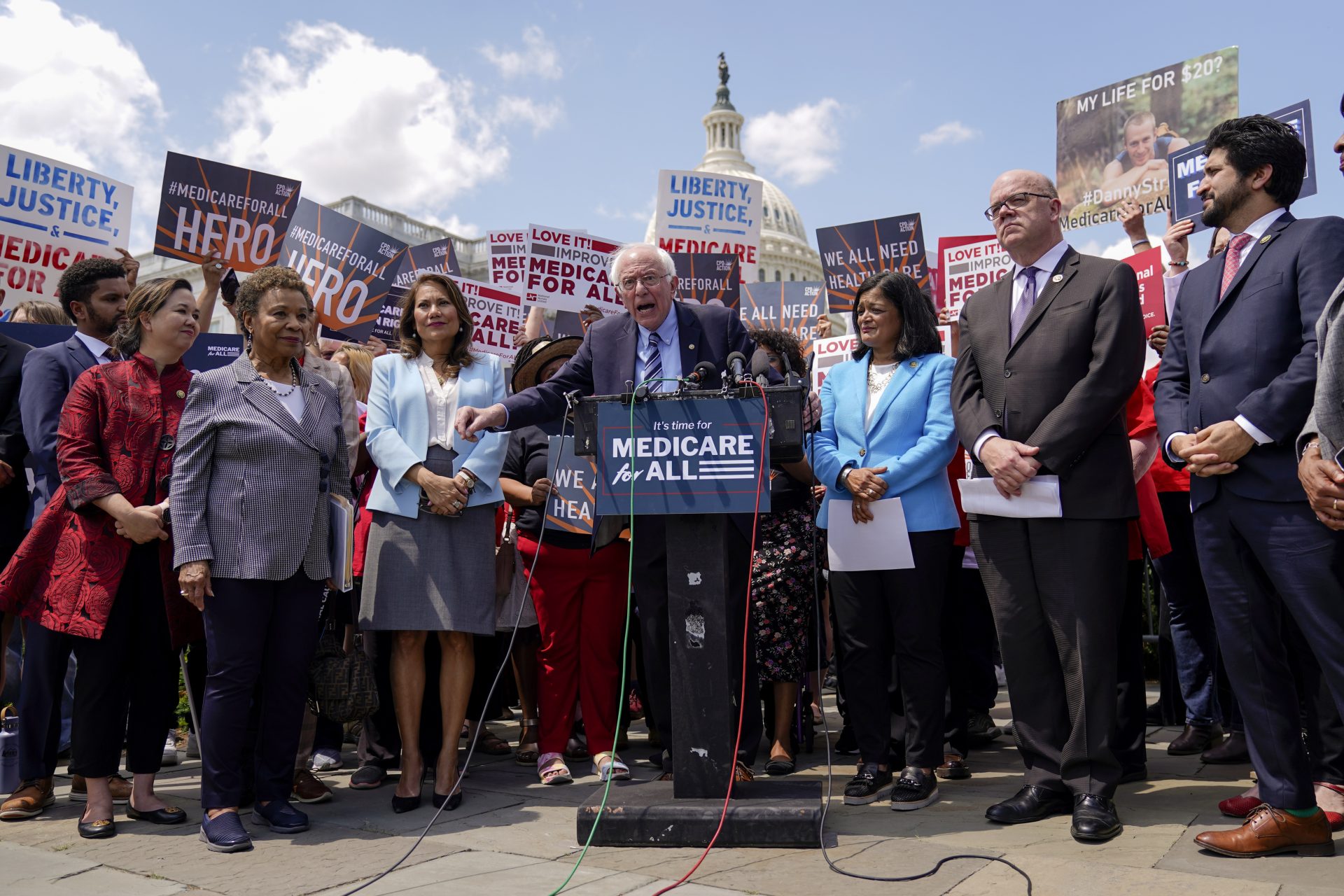 "I believe healthcare is a human right. The quality of care you receive shouldn't be determined by your zip code or the amount you have in your bank account. Whether it's managing a rare disease, battling cancer, or just getting a yearly check-up, healthcare should be affordable and accessible for all."
Supporting biomedical research here in Massachusetts
I'm proud that my team and I have helped spur investments in cutting-edge medical technologies in Massachusetts, including genetic disease research at UMass Memorial, "untethered" health care at Worcester Polytechnic Institute, battlefield chemical detections devices for our soldiers, and state-of-the-art prosthetics for wounded veterans.

Advocating for Cancer Patients
I am proud to partner with Congresswoman Ayanna Pressley, who coauthored the Wigs for Medicare Beneficiaries Act with me. The Wigs for Medicare Beneficiaries Act would help cancer patients who are on Medicare and undergoing treatment to pay for wigs which are not currently covered by Medicare. According to the National Cancer Institute, nearly 40 percent of men and women will be diagnosed with cancer at some point. In 2022 alone, Massachusetts is expected to see over 42,000 new cases of cancer, according to the American Cancer Society. I strongly believe every cancer patient deserves access to quality healthcare that will help them undergo treatment with the support and dignity they deserve.

Passing the Patient Protection and Affordable Care Act
I proudly voted for the Affordable Care Act; a law that gave 20 million more people access to health coverage. It banned insurance companies from discriminating against cancer patients and women. And it made sure that health plans actually covered essential health benefits. The ACA changed lives and has saved lives.