PHOTOS: McGovern Joins House Democrats in Sit-In to Demand A Vote on Gun Violence
Washington, DC, June 22, 2016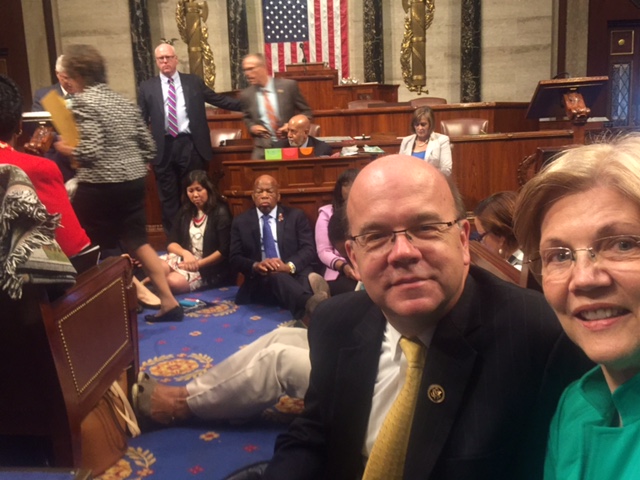 In the wake of the horrific act of hate and terror in Orlando last week, the deadliest mass shooting in American history, Congressman Jim McGovern (D-MA) today joined House Democrats' sit-in on the House Floor to demand that Speaker Ryan and House Republicans allow a vote on bipartisan legislation to address gun violence.
"Americans deserve a Congress that will finally debate and vote on commonsense legislation to stop gun violence. Orlando was just the latest mass shooting and it breaks my heart to say it probably won't be the last," Congressman McGovern said. "We must not leave the Capitol without taking action to prevent the next tragedy.
"Congress has sadly become a place where trivial issues get debated passionately and important ones not at all. Today, Speaker Ryan scheduled a vote to weaken the Affordable Care Act for the 62nd time. It's pathetic. We should find the time to debate legislation that could actually save lives," McGovern added.
"This is a moment of truth. We can no longer remain silent as gun violence continues to ravage so many communities across the country. I am proud to join Congressman John Lewis, my fellow members of the Massachusetts delegation, and Democrats from both the House and Senate today to say to Speaker Ryan and House Republicans enough is enough," McGovern concluded. "Let the People's House vote on commonsense gun violence prevention legislation that is overwhelmingly supported by the American people. We will not rest until Congress shows the courage to act to strengthen background checks and keep guns out of the hands of criminals and suspected terrorists."
For photos and live updates, follow Congressman McGovern's Twitter and on C-SPAN.
House Democrats are calling on Speaker Ryan and House Republicans to allow an immediate vote on bipartisan, commonsense gun violence prevention legislation to help keep guns out of dangerous hands, with two bills:
The bipartisan King-Thompson legislation to expand and strengthen our background checks system;
The bipartisan 'No Fly, No Buy' bill to keep guns out of the hands of suspected terrorists.
House Republicans have voted 13 times to block consideration of the bipartisan 'No Fly, No Buy' legislation.
MORE PHOTOS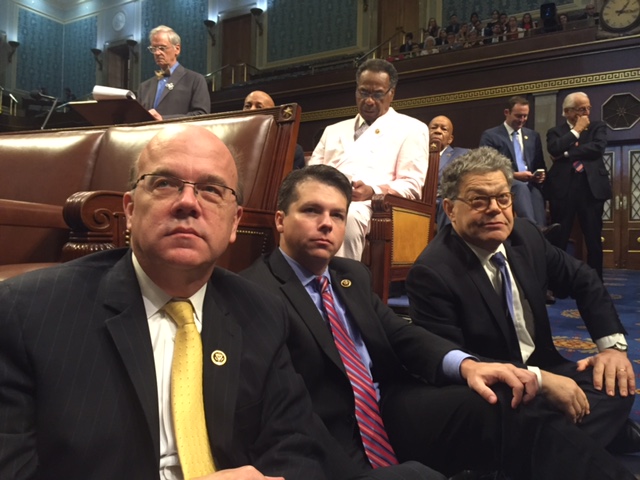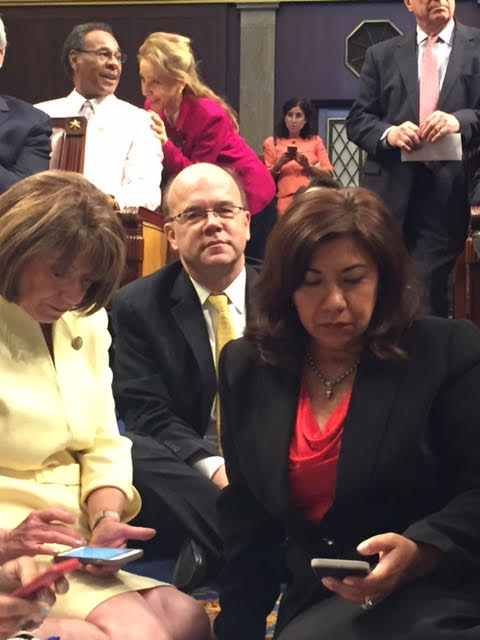 ###