COVID19
UNITING AGAINST COVID-19
My team and I are working around the clock to help coordinate our government's response to the COVID-19 coronavirus at the local, state, and federal levels, and to get information to you as quickly as possible. I will keep each of the sections below updated regularly with both federal and Massachusetts-specific resources so you can stay informed and up-to-date.

To set a positive example for employers and workers, I have asked my Washington, D.C. team to telework until further notice, extended our office's paid sick leave policy, and closed our district offices to visitors for the time being. I want you to know that we remain committed to taking your calls, answering your emails, and working hard on behalf of our community whenever and wherever we can.

If you have an urgent matter that requires immediate assistance, please call my office and a member of my team can assist you. You can find our contact information here.

You can also follow me on Facebook, Twitter, and Instagram for frequent updates.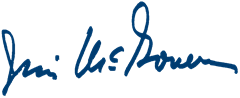 James P. McGovern
Member of Congress


LATEST UPDATES
WHAT YOU NEED TO KNOW
WHAT TO DO IF YOU GET SICK
WHO TO CALL IF YOU NEED HELP
SCHOOL MEALS
EMAIL UPDATES
MASSACHUSETTS RESOURCES

UTILITY INFORMATION
RESOURCES FOR HEALTH CARE PROVIDERS

If you have questions or concerns about a drug shortage, related or unrelated to COVID-19, you should contact the Center for Drug Evaluation and Research's Division of Drug Information (DDI) at 855-543-3784, 301-796-3400, or druginfo@fda.hhs.gov. Also, FDA's Drug Shortage web page has information related to current shortages.

If you have questions or are experiencing spot shortages of personal protective equipment or other supplies, the FDA has set up a toll-free line at 1-888-463-6332 (1-888-INFO-FDA, then choose option *). The line is available 24 hours a day to help address difficulties obtaining supplies. Please note, however, that FDA does not control the production volume or distribution of medical devices.

Frequently Asked Questions about COVID-19 Diagnostic Tests: In response to questions from labs, manufacturers, health care providers, and others, FDA has generated FAQs and posted them on our website for all who are involved in test development for COVID-19s. FDA updates these FAQs on a rolling basis, often daily as issues ariset: https://www.fda.gov/medical-devices/emergency-situations-medical-devices/faqs-diagnostic-testing-sars-cov-2.

RESOURCES FOR SMALL BUSINESSES
RESOURCES FOR WORKERS
Working Part Time while on Unemployment?

Use this tool to calculate your weekly benefit amount.
QUESTIONS ABOUT INDIVIDUAL ECONOMIC IMPACT PAYMENTS
INFORMATION FOR VETERANS
INFORMATION ABOUT SOCIAL SECURITY
CONFIRMED CASES BY COUNTRY
WHAT I'M DOING TO COMBAT THIS CRISIS

TRUSTED SOURCES

EN ESPAÑOL