PHOTOS: McGovern Joins Federal, Local Leaders to Announce Federal Funds for Phillipston Fire Department
PHILLIPSTON, MA, August 31, 2015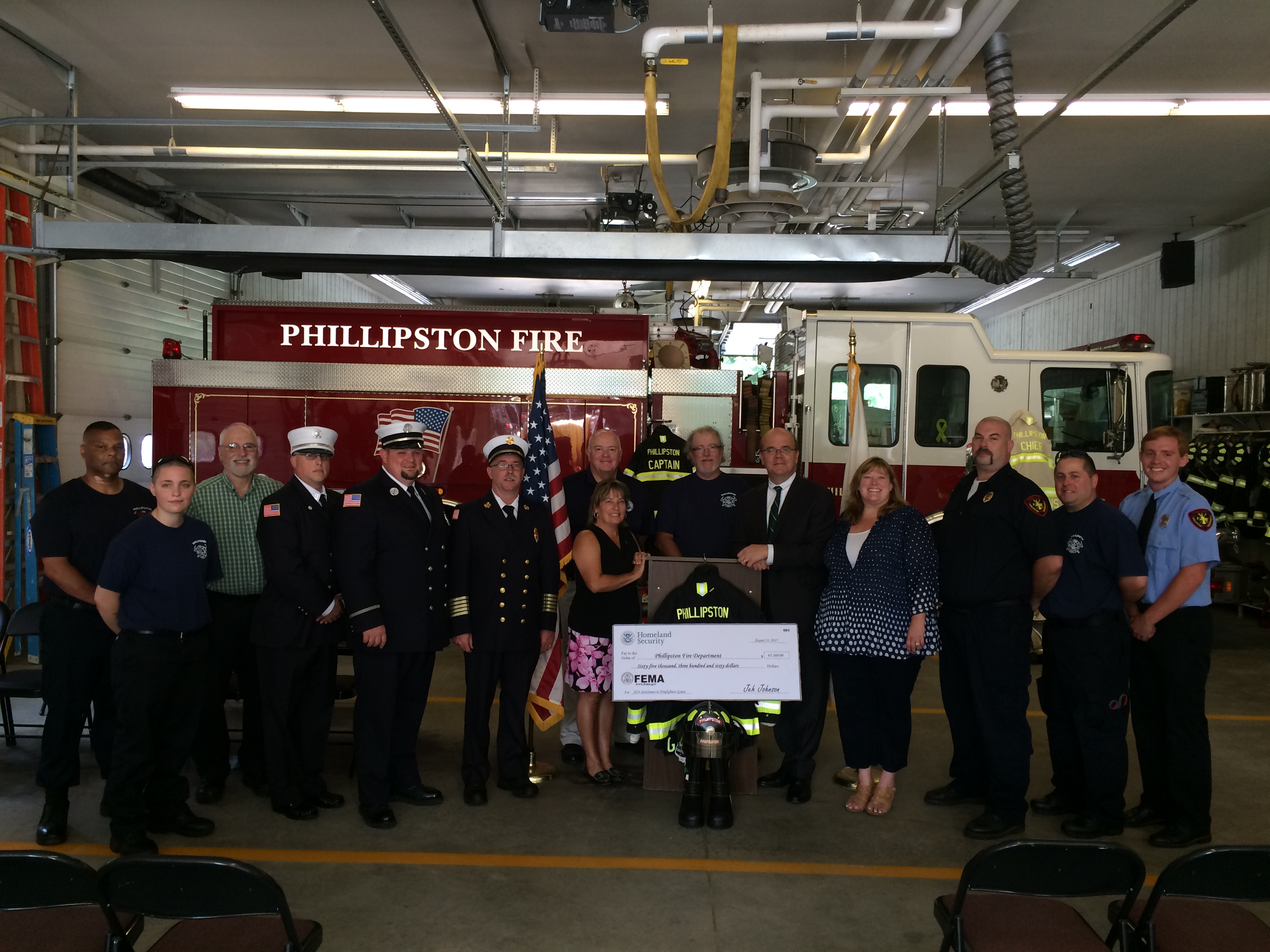 PHILLIPSTON, MA – Today, Congressman Jim McGovern (MA-02) will join federal, state, and local leaders to announce that the U.S. Department of Homeland Security (DHS) has awarded the Phillipston Fire Department $65,360 Assistance to Firefighters Grant (AFG) to support their operations and safety. The grant will allow the Phillipston Fire Department to purchase needed protective gear like helmets, gloves, coats, and boots.
"Investing in our first responders is essential to keeping our communities safe and this grant will help support the great work Chief Stevens and the Phillipston Fire Department are doing," Congressman McGovern said. "I am grateful to the Department of Homeland Security for this grant and to Senator Gobi, Representative Whipps-Lee, and Selectmen John Telepciak for being such strong partners for our local communities. Every day, the brave service of our Phillipston firefighters and their families helps to keep Phillipston safe and I am glad that this award will allow them to purchase the equipment they need to continue this important work."
Joining Congressman McGovern at today's event were DHS Regional Fire Program Specialist David Parr, Phillipston Fire Chief Richard Stevens, Phillipston Selectmen John Telepciak, State Senator Anne Gobi (Spencer), and State Representative Susannah Whipps-Lee (Athol).
The primary goal of the Assistance to Firefighters Grants (AFG) is to meet the firefighting and emergency response needs of fire departments and nonaffiliated emergency medical service organizations. Since 2001, AFG has helped firefighters and other first responders to obtain critically needed equipment, protective gear, emergency vehicles, training and other resources needed to protect the public and emergency personnel from fire and related hazards.
MORE PHOTOS
###