PHOTO: McGovern, Neal Join Western Mass. Hunger March
6th Annual Monte's March Aims to Help Hungry Families This Thanksgivin
SPRINGFIELD, MA, November 23, 2015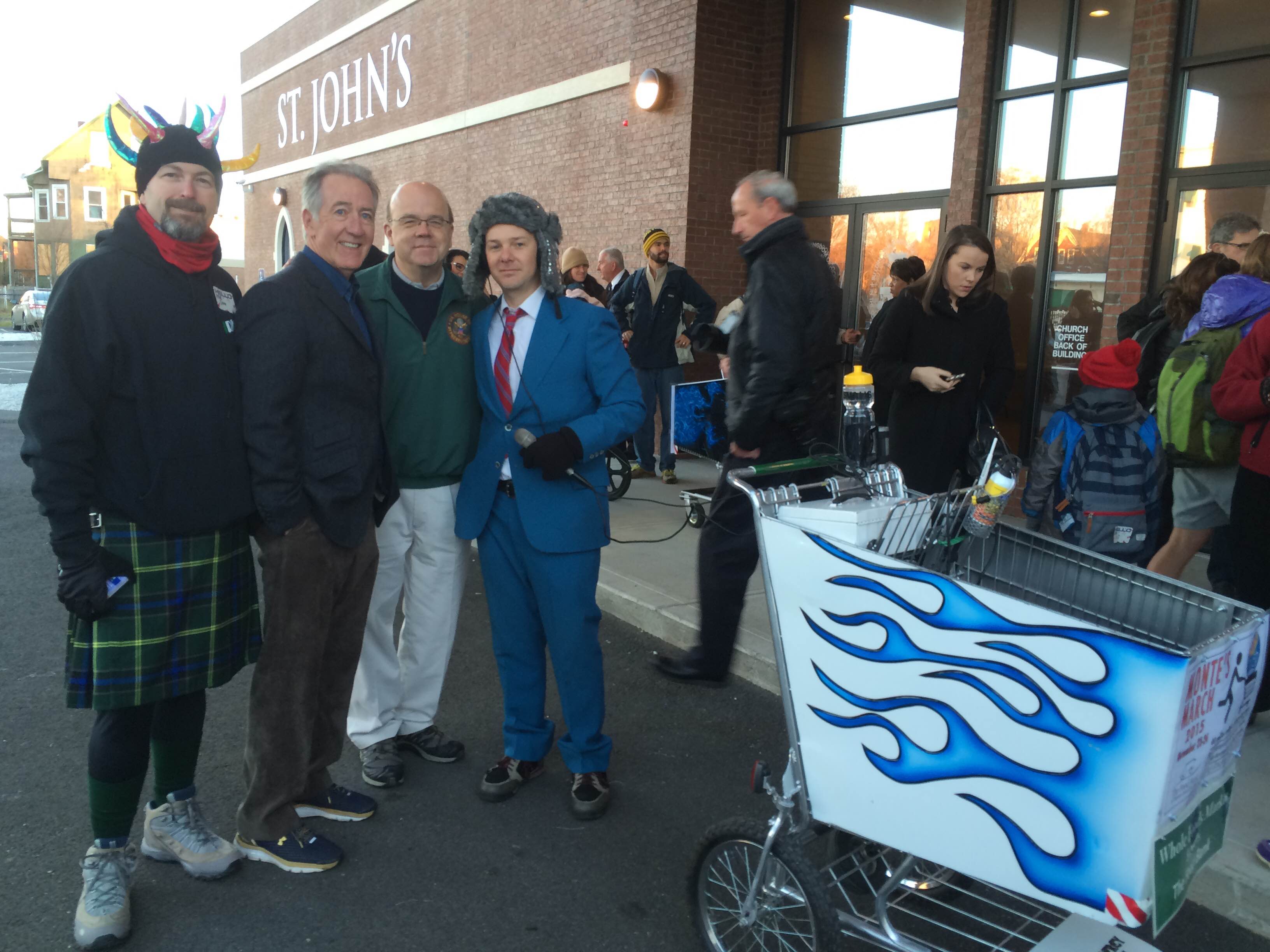 SPRINGFIELD, MA – Today, Congressman Jim McGovern (MA-02) was joined by Congressman Richard E. Neal (MA-01) to kick off the 6th annual "Monte's March." The two-day walk is part of Congressman McGovern's anti-hunger push in Western Massachusetts and is aimed at helping to increase awareness about hunger and help local families in need this Thanksgiving. View photo online.
"Today, I was proud to start this year's hunger march in Western Massachusetts with Congressman Neal in Springfield. As we prepare for Thanksgiving this week, this march is a great opportunity to help our families and neighbors who are struggling," Congressman Jim McGovern said. "By partnering with the Food Bank of Western Massachusetts for this march today and tomorrow, we are bringing our communities together to honor the holiday spirit and help put food on the table for families in need. I am inspired by all the support and look forward to seeing everyone on the trail."
"In the United States last year, more than 48 million people lived in food in-secure households. As Americans come together to celebrate Thanksgiving , those numbers are simply unacceptable. Our country need to do more to help fight hunger, and that is why I support Monte's March and the Food Bank of Western Massachusetts. Along with my friend Jim McGovern, they help put food on the table for thousands of people in our region not just during the holiday season, but throughout the year," said Congressman Richard E. Neal.
Joining Congressman McGovern on the march today are the founder of Monte's March, WRSI The River radio host Monte Belmonte, Andrew Morehouse, the Executive Director of The Food Bank of Western Massachusetts, local mayors, and other community leaders.
Congressman Joe Kennedy III (MA-04) will join Congressman McGovern tomorrow at 10:30 a.m. when the march continues with a stop at the Amherst Survival Center, 138 Sunderland Rd, Amherst.
This year's march will be the longest yet at 42 miles. After the march started in Springfield this morning, it continued with stops scheduled in Chicopee, Holyoke and Northampton. The march will continue tomorrow with stops in Hadley, Amherst and Sunderland.
Tomorrow at about 5:30 p.m., the march will end at Magpie Woodfired Pizzeria on 21 Bank Row in Greenfield. Click here to see the full schedule and route map.
###